____________________________________________________
Agenda
New Distributor, Denmark January 2018

We are happy to announce that LanzVineyards wines are available at
www.baekkelundvines.dk
call Dan Magnusson +45 31 17 47 92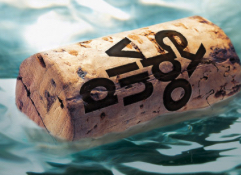 Expovina 2017
Bürkliplatz Zürich, 2. - 16. November 2017
Schiff "Helvetia", Stand OD 254 Zweifel
Come and taste!
Messehallen Basel 28.10. - 5.11.2017
Stand Stürby VINARIUM - Welcome for a taste!
WINE AUSTRALIA Tasting in Copenhagen, October 4, 2017
at Nationalmuseet, 13 - 20 h
Ny Vestergade 10
1471 Copenhagen
Welcome to taste our Gold Medal LANZ Vineyards Wines!
Expovina 2016
Bürkliplatz Zürich, 3. - 17. November 2016
2 GOLD Medals & 1 Diploma at IWPZ 2016
Come and taste!
Basler Weinmesse
Stand VINARIUM Strüby
29. Oktober - 6.November 2016
LUVINA 2016
19. - 22. Oktober 2016
Meet Marianne from LANZ Vineyards, Barossa Valley and taste her GOLD-medal winning wines
WINE AUSTRALIA Tasting in Copenhagen 2016
At the National Museum Denmark October 6, 2016
Taste again our GOLD-medal winning LANZ Vineyards wines 2012
Please read in the VINBLADET Denmark, apparently they liked our wines:
Wine & Barbecue Party @ THE WINESHOP
Zweifel VINARIUM Enge
23. - 24. September 2016
Amber and her team welcome you!
Höngger Winzertage
Zweifel VINARIUM Höngg
8.-11. September 2016
Mémoire&Friends 2016
Kongresshaus Zürich
29. August 2016 11:00 - 19:30
SWISS WINE GRAND TASTING
LanzVineyards begrüsst Sie am Stand "Fünfte Schweiz"
Wine Australia Tasting in Copenhagen 2016
April 26 2016 at the National Museum Denmark
We look forward to showing you our
award winning LANZ Vineyards 2012 vintage
Basler Weinmesse 2015
Basel wine fair. October 24 - November 1, 2015
stand Vinarium Strüby
Ambassador's Dinner
with the CEO of Zurich Insurance Group
Martin Senn and tasting of LANZ Vineyard wines
September 24 2015
Zunfthaus zur Waag, Münsterhof 8, 8001 Zurich
Expovina 2015
Europe's largest consumer wine fair. October 29- November 12, 2015 on boat "Linth", 104, Zweifel Australia-stand. IWPZ of Expovina rated THE GRAND 2012
Weingala Sils Maria January 20, 2015 with LANZ Vineyards
Special Tasting of "Swiss winemakers of the world" at the famous Waldhaus Sils Maria
Daejon 2014
Food & Wine Festival, Asia's largest consumer wine fair. October 2 - 5, 2014
Come and visit us on stand B43
Wineshow Länderpark Stans Mai 16 & 17, 2014
Largest spring wine show in central Switzerland will show 28 international producers in the Länderpark Stans.
NZZ am Sonntag Winetasting January 20, 2014 in Zürich
During 2013, Peter Keller, wine author of high renown of the major Swiss Weekend Press "NZZ am Sonntag", has presented a series of Swiss top-winemakers producing top-wines abroad. Lanz Vineyards is proud to be part of the crowd!
On January 20th, 2014 an exclusive winetasting with 11of those producers of "The 5th Switzerland" is taking place at "AURA" in Zürich. We hope you were lucky enough to grab a ticket!
Prowein 2014
PROWEIN Düsseldorf 2013, March 23 - 25 2013, Halle 6, Stand 51 of Pacific Wines
Expovina 2013
Europe's largest consumer wine fair. November 1-15, 2013 on boat "Linth", 104, Zweifel Australia-stand. IWPZ rated the CLUB 2011